Park City AirBnb Cleaning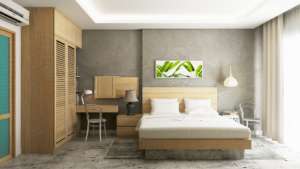 The Internet has allowed us brand new ways to do business with new ones coming up just about every day. As an AirBNB host, you know the amazing flexibility and freedom the extra money your property can generate. However, there are a few issues that can get in the way:
Some guests are messy, and it's up to you to ensure the next guests are able to have a pleasant experience. 

Those who have multiple properties can have trouble keeping up with cleaning. 

Hosts who don't live near their Park City, Utah properties aren't on hand to keep them maintained.
Sound familiar? You're not alone. That's why so many hosts in rely on our services for their Park City AirBnB cleaning needs. Our professionally trained cleaners have the tools and experience to ensure your property is always ready to amaze your guests and maintain a Super Host status. 
We make it easy to schedule your Park City area AirBNB cleaners. Just give us a call or use our simple online form to let us know what you need. We'll be on location to make sure everything is looking its best. We understand this is your business, and the cleanliness of your property can make or break your reputation. Schedule your Park City AirBnb cleaning today, and watch the positive reviews roll in!