Park City, Utah Move Out & Move In Cleaning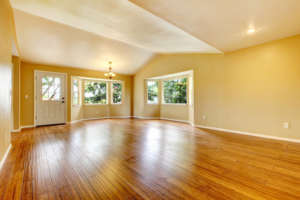 Life is full of changes, and moving to a new home is one of the biggest transitions you'll make. In fact, most of us will only move 11 times in our lives. If you remember the last time you moved, you probably recall being pretty busy. From transferring utilities and packing bags to paying deposits, renting moving trucks, and much more, there's a lot to get done!
One task you don't want to overlook is cleaning. Most would agree that:
Renters want to get their deposits back. 

Homeowners want to get the most out of their investment when they sell. 

Landlords want to make sure a vacant home is appealing to potential renters. 
Thorough cleaning is key, and our staff is here to provide professional Park City, Utah move out / move in cleaning services to ensure the job's done right. 
Making Your Move a Smooth One
Once you move into your new place, all your stuff will be in the way of cleaning the nooks and crannies. Not only can we get your old place looking its best, but our team can get your new home all ready before you start pulling in your furniture and other large items. 
You only get one chance to start off this new period of your life on the right foot. Call today to schedule your Park City move out / move in cleaning today.