Park City, Utah Post Construction Cleaning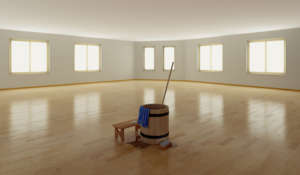 Have you recently wrapped up renovations to your Park City area home or office building? This is an exciting time. Soon, you'll be enjoying new conveniences and design perks that match your unique personality and style. However, before you start reaping the benefits of months or even years of preparation, hard work, and determination, there's a lot of cleaning up to do. Some of those type of post construction jobs  include:
Custom homes
Condo complexes
Office buildings
Retail Outlets
Auto dealerships
Restaurants
and more!
Our team offers professional Park City post construction cleaning services to make sure no stone is left un-turned. We think of the little things that are easy to overlook and understand that, once you get all your belongings moved in to the renovation zone, it becomes impossible to perform certain tasks. Just some of the construction cleanup services we offer include:
Removal of the dust, smudges, and scuffs that are inevitable during the construction process

Cleaning areas like the baseboards, window frames, and door frames

Removing stickers and residue from windows

Other detail work including cabinets, interior masonry, and much more
Our skilled construction cleaning team has the experience necessary to pay attention to the small details, and we make sure your construction zone is thoroughly cleaned before you start settling in. Contact us today to get your Park City, Utah construction cleanup done right.